One of the most interesting features of feline animals is their pair of eyes. While cats, in general, have large eyes, there are some unique big-eyed cat breeds that stand out from the crowd for their looks. In this article, we have listed some of these adorable animals for you to learn and understand.
List of Big-eyed Cat Breeds
1. Sphynx
One of the most unique cats in the world, the Sphynx has a pair of large round eyes that hold the attention of anyone who stares. This breed is highly energetic and keeps moving around when in the mood. At other times, it likes to laze around in human laps or anywhere comfortable in and around the house.
2. Abyssinian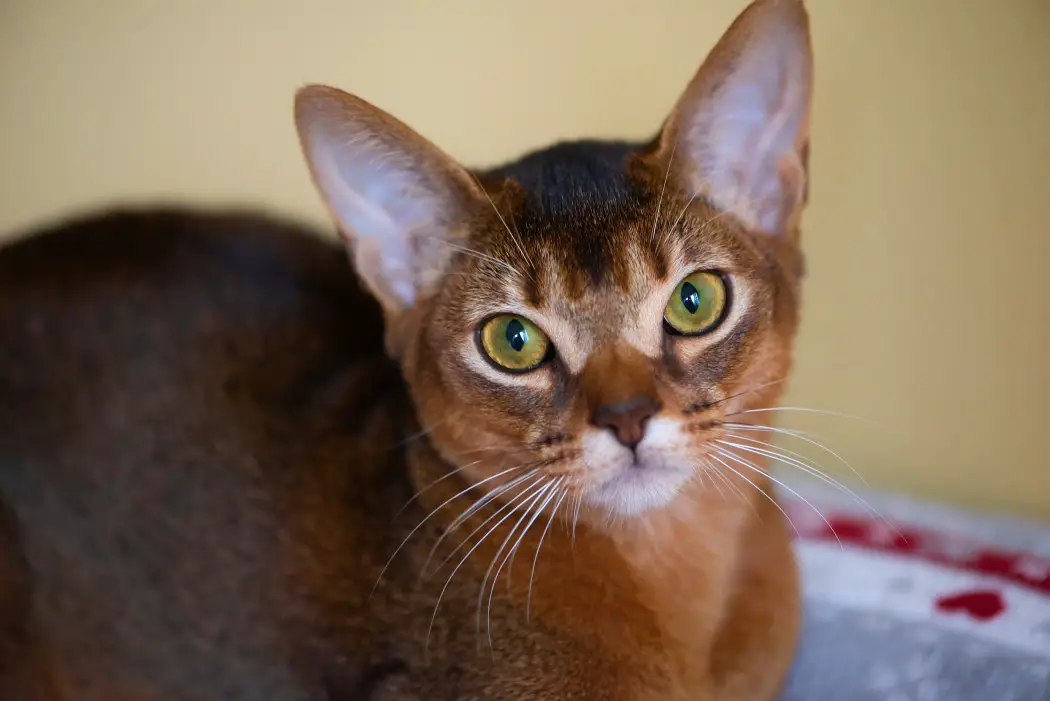 Abyssinian cats have large almond-shaped eyes which are gold, green, hazel, or copper-colored. The color of the eyes depends on the color of the coat. It is a unique characteristic that is rare in the feline world. You may just fall in love with their eyes which express so much without them purring or meowing.
3. Singapura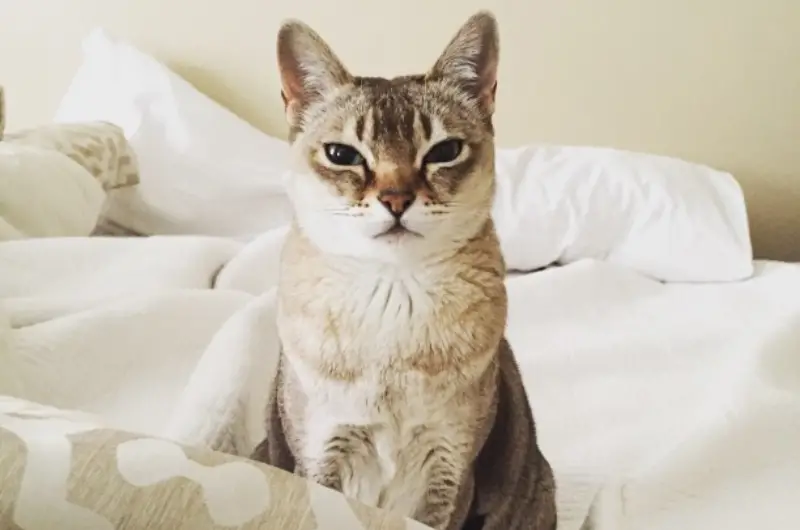 The Singapura cats are among the smallest animals in the feline world, yet they have large eyes and ears. They are, in fact, known for their strikingly large expressive eyes. Add this to their playful nature and you have the most adorable cat in the world.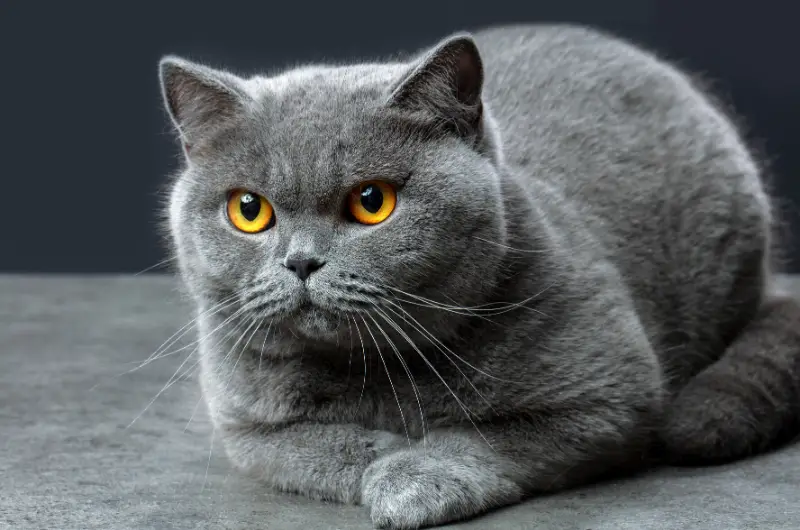 British Shorthairs are round-shaped. Their eyes are large and round too. The green in them matches well with the color of their coat. This makes them one of the most fascinating looking cats in the world.
5. Elf cat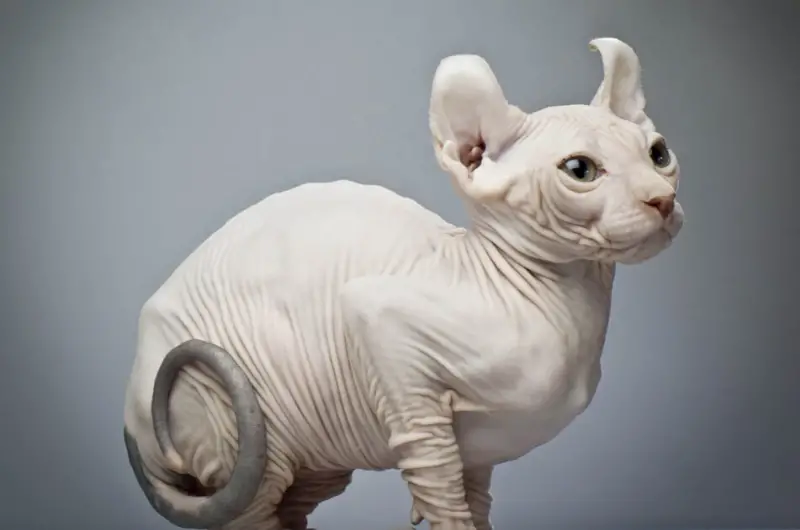 Created by crossing the American Curl with the Sphynx, Elf cats have the obvious trait of the large round-shaped eyes of the Sphynx. In fact, they very much look like the Sphynx. Besides their hairless body, their large expressive eyes make them more interesting.
6. Devon Rex
The Devon Rex cats are known for their beautiful curly coats. They have soft under fleece and people just go crazy over them. To add to their cuteness, they have large oval-shaped attractive eyes that can melt anyone's heart.
7. Japanese Bobtail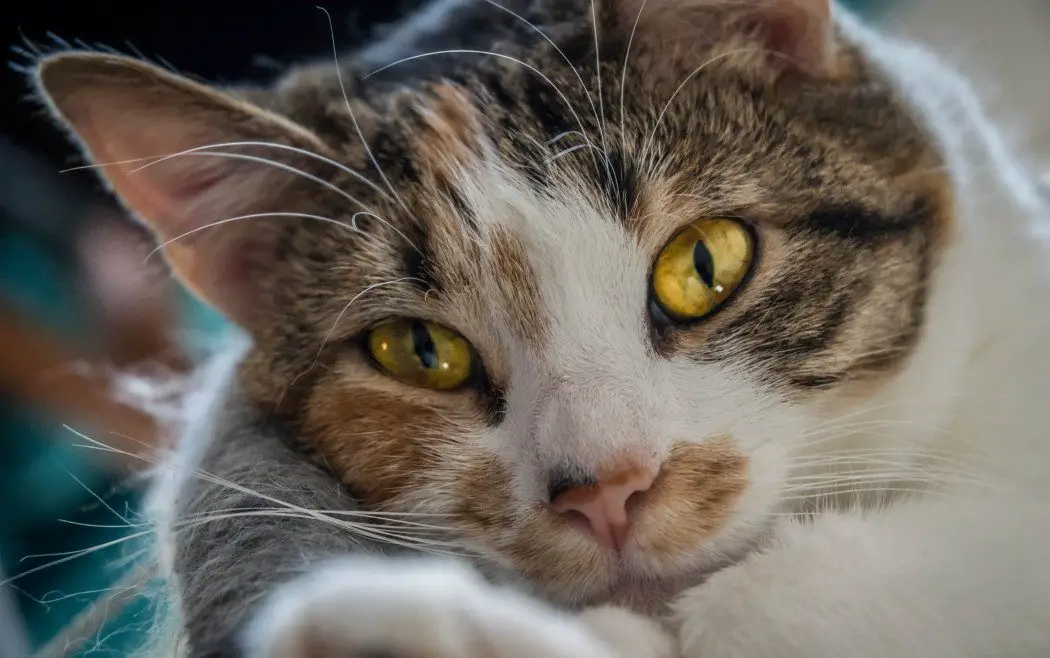 This cute animal has a pair of large oval-shaped eyes. It simply adds to the uniqueness of this cat breed and makes it more attractive.
8. LaPerm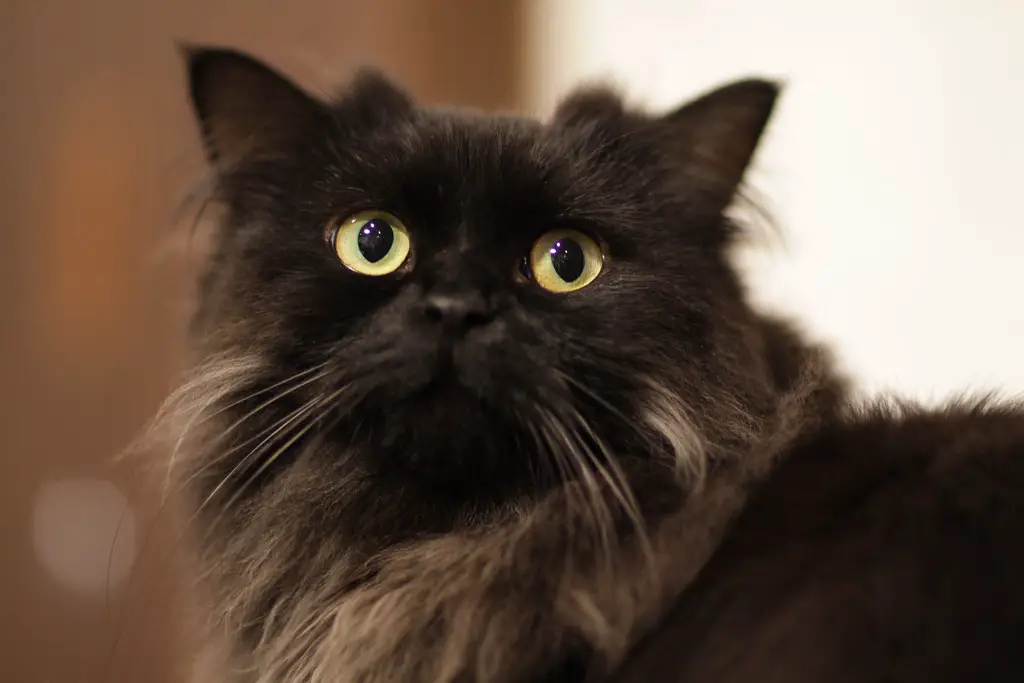 This curly-haired cat breed is one of the most unique breeds you can see today. Besides the curly hair, this breed has beautiful coat colors and patterns and big round eyes.
9. Scottish Fold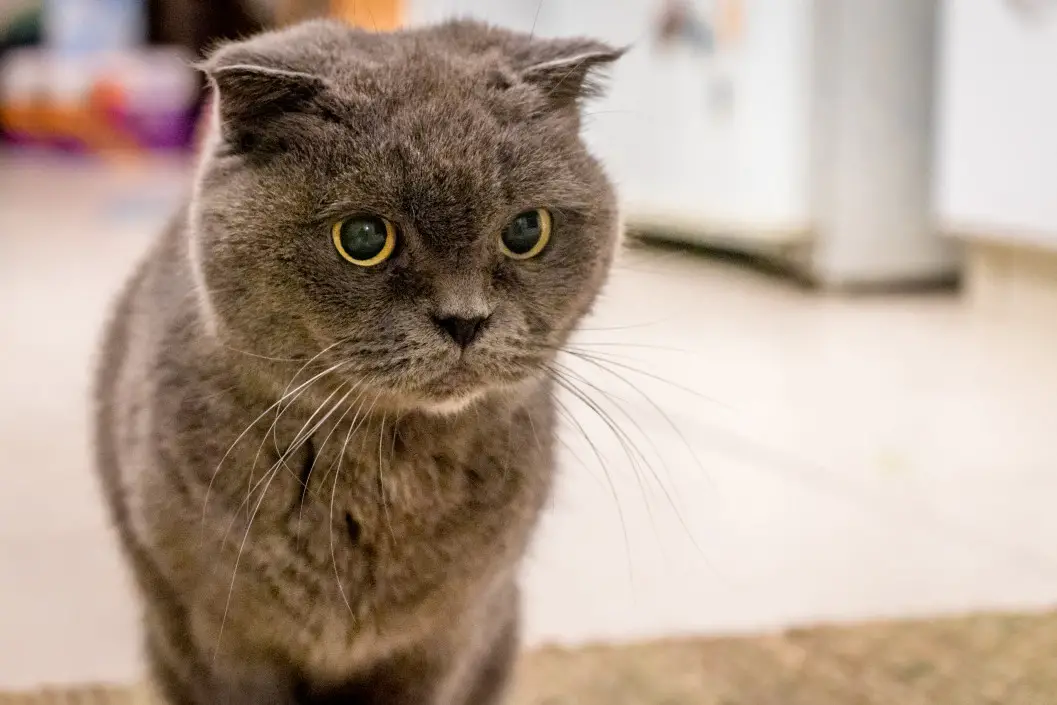 The ears of the Scottish Fold may be the most interesting feature of this cat. But, the eyes are just as appealing. They are large and rounded and come in colors such as gold, copper, blue, and green.
10. Cornish Rex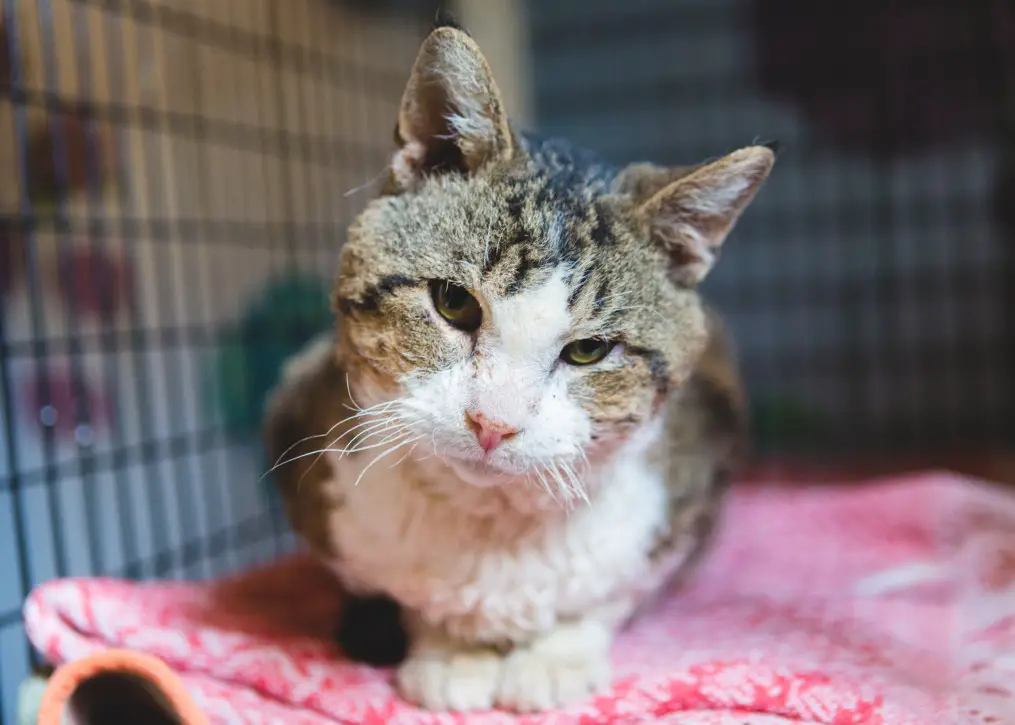 When it comes to the big-eyed cat breeds, Cornish Rex is certainly worth mentioning. They have oval-shaped eyes that are either green, blue, brown, hazel, or gold in color.
11. Persian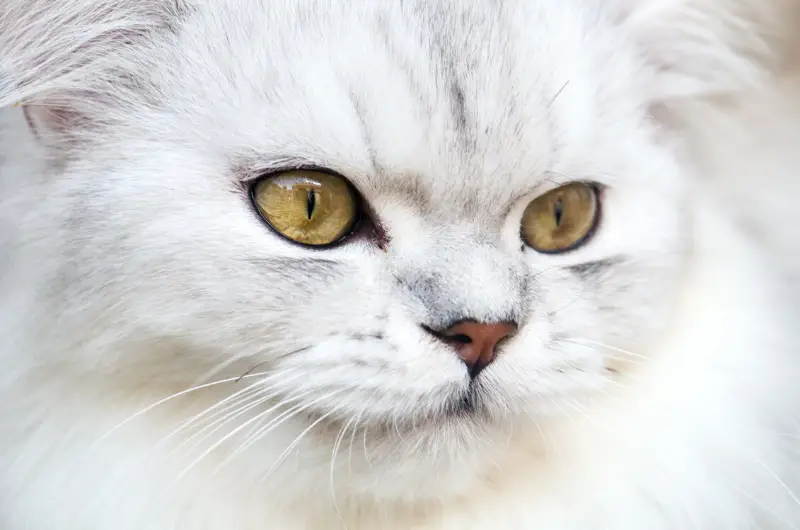 The most prominent features of a Persian cat are its eyes. Their eyes make them one of the most exotic-looking cat breeds today. They have bright blue or copper eyes.
Conclusion
So here was the list of Big eyed Cat Breeds we hope you liked the list of our mentioned cat breeds